About Fuxiang
Fuxiang Nylon Mesh Factory specializes on nylon mesh fabric production with its most products exported.

Started since 2001, Fuxiang is located in China offering nylon and polyester mesh products including nylon mesh fabrics, nylon netting for printing, nylon mesh tube, mesh sleeves, nylon monofilament filter mesh, insect netting, fishing nets, also netting for construction safety.
Colors we supply for nylon mesh include Yellow, red, white, black and other colors. Nylon mesh finds popular uses in construction, agriculture, fishing and aquaculture, used as fishing nets, scaffolding safety nets, window screening, sunshade fabric, pharmaceutical sieving screen, air-conditioning filtering nets, lace fabric, conveyor belt or mesh covering sleeves for the tubes.
These products are well sold and are used in a veriety of industries. For more information about Fuxiang Nylon Mesh, please contact us.
About Nylon Mesh Products
Nylon mesh material is nylon yarn or HDPE yarn, Nylon 1010, nylon PA 6, PA66, nylon yarn, polyamide or polyester yarn. Fabrics made of these materials are generally called Nylon Mesh. Nylon PA6 and Nylon PA66 grade materials refer to polyamide specially.

Classification: Nylon mesh, polyester mesh, polyethylene net, polyamide mesh.
Weave: Weave, twist, needlefelt.
Feature: Nylon mesh has high toughness, high tension strength, low elongation, good elasticity, corrosion resistance, oil resistance, water resistance, wear resistance, high temperature resistance, weather resistance and other characteristics; also has good insulation, low coefficient of lubricating properties.
Use: Widely used in industrial filtration, petroleum, chemical, printing, screen printing, construction, fishing and other industries.
Specification: Nylon mesh can be supplied in a wide range of different sizes according to various purposes. In general, nylon meshes for filter and sieving uses is made with fine aperture and thin wire diameter, while nylon nets for fishing and agriculture uses are made with bigger mesh spacing and thick yarn.
Test Standard:
The product is made in accordance with the technical requirements and inspection rules specified in the following Standards. For the production and testing of physical and chemical properties, the precision, net surface defects and etc.
GB Standard: GB / T 14014-1992 "synthetic mesh";
Textile Standard: [FZ 66205-1995 "special industrial silk screen"].

Nylon PA66 and PA6 Grade (Polyamide) Mesh: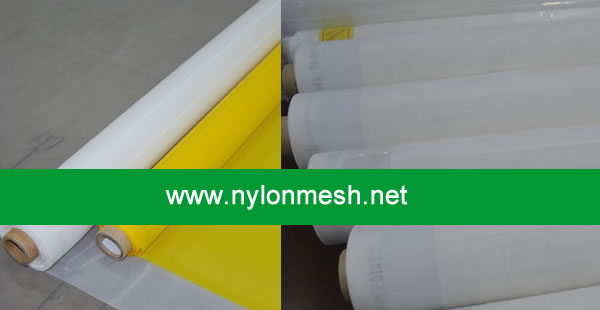 For screen printing
Thickness: 22S
Weight: 130-160 /sq.m
Feature:
1.Nylon high strength, wear resistance, good elasticity.
2.Good hygroscopicity and dyeability than polyester, alkali instead of acid and long-term exposure to sunlight will decrease the fiber strength.
3.Polyamide thermal stability, can hold the formation of deformation when heated.
4.Good resistance to termite, corrosion resistance.

Food Grade Monofilament Nylon Mesh Filter Cloth:
Designed with Micron Opening Suitable for Flour Milling and Grain Processing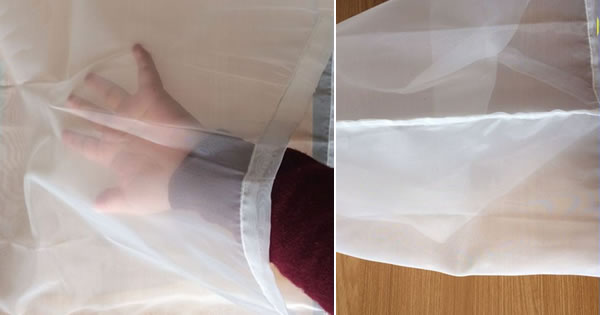 Plain weave filter mesh made of 100% nylon fiber. Mesh count ranges from 4T to 140T mesh / cm (13mesh to 355mesh / inch). Max. fabric width: 365cm (143 inch). Colors can be white or customized. Filtration rating ranges from 30-1500um. This type of micron nylon filter cloth is widely used in filtration and separation. In food industry, it can be used for milling filtering and flour milling, and other grains milling. Also used as filter fabric in glucose production, milk powder, soybean milk processing, etc.

Milling nylon fabric offering the following features:
Good diathermancy;
High air permeability;
Acid resistance and Alkali resistance;
Long working life;
Hard wearing;
Quaranteed quality made with imported weaving machines from Switzerland and Italy

Nylon Nets for Home Textile and Clothing Making: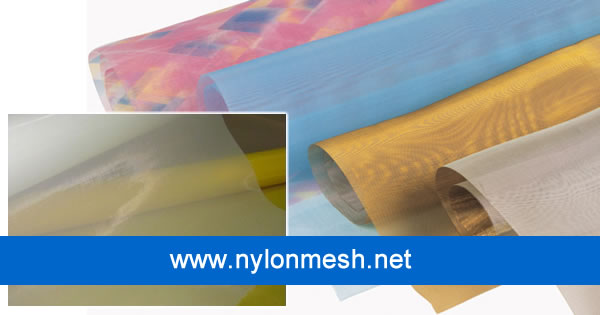 Construction Safety Nets: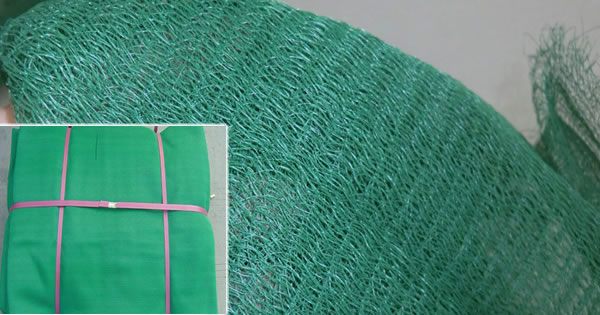 Green color hdpe nylon construction safety net, also called debris netting.
Materials: HDPE, PE, PP, nylon, fiberglass
Specification:1.5*8,1.6*8,1.8*6,1.0*50,1.0*100, or according as customer request.
Unit weight reference for debris safety net: 70g/m2, 100g/m2, 120g/m2, 150g/m2, 180g/m2, 200g/m, 220g/m2, 250g/m2, 280g/m2, can be customized.